Real Estate Investing Advice – How to Get the Most out of Real Estate?
In the early days, how much I wished if someone would give me true real estate investing advice. I literally spent thousands of dollars and months of time to obtain advice and techniques, had property mentors and attended numerous real estate investing courses Its time so share the summary of the lessons with you.

Before I go into details, let me explain two key points why real estate investing is so powerful:

--Only Value of Two Things Appreciates with Time:

---Property and
---Precious metals.

Isn't real estate one of them?

--Real Estate Gives You The Maximum Return on Your Investment.

I can see you wrinkling your eyebrows, thinking how?

Let us look at a scenario. Imagine if you had $10,000.00 savings and you want to make the best use of money. In one year's time, you are making 200% returns on property investment compared to a 10% return on putting this money in bank. Again saying, you dot not trust it. Ok, let us have a critical analysis.

With your ten thousand dollars, you used creative real estate investing advice to purchase a property of market valuation of $450,000 at a price of $400,000. Now look at the property projection graph below to see the performance of the property in ten years time.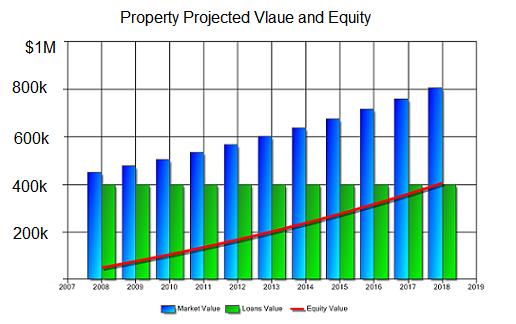 At a very conservative capital gain of 6%, your $10,000.00 equity would turn into a mighty $400,000.00 Imagine what you could have done using that equity! Allow me to prepare a list for you:

--Buy a business worth $320,000.00 to generate a net cashflow of $2000.00 pwk (Wow…if it was a fully managed business, you are out of the rat race!! You could be having fun in Hawaii with cashflow still coming in!)

--Buy your dream car worth $50,000.00. (I must mention that out of the equity, I just purchased a brand new Audi A4. My dream car is a Lamborghini, and I will buy it soon)

--Do a world trip in moderation $20,000.00

--Invest $5,000 to obtain real estate investing advice and purchase few books.

--Invest $25,000 to buy another real estate.

This listing may not suit you, as all of us are different individuals. The purpose of this exercise is to give you the bottom line:
Investing in Real Estate has Tremendous Power
Now its time to look at the power of thinking big! What if you could buy ten properties instead of one? And if you had the knowledge and skills to buy substantially below valuation?

I can see lots of no, no and the affirmation that this cannot be done. I can guarantee you 200%, yes, this can be done. I do not know many things, but I know that this strategy can be very easily implemented with property as I, myself, did it.

To invest successfully, real estate investing advice and tips are required so much because:

--It involves a large amount of money

--Playing the game right can give you immense ROI (Return on Investment)

--Playing the game wrong can hurt you badly, and

--Guidance towards what to do and what not to do would build a solid foundation in real estate investing.

Finally, just wanted you to remind the age old advice,

Success = Knowledge x Action

I sincerely wish you make the best use of this property advice section, take massive actions and make a huge fortune in real estate investment. Every property investing situation is unique and different, I can reassure you that you will enjoy the journey as well.
---
Please subscribe to my monthly newsletter, "Wealth Creation Consultant". It tells you each month about the new information that I have added, with powerful tips and techniques towards wealth creation.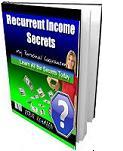 Sign up for our Free Newsletter and Wealth Building Tips. As a Member of our Newsletter, you will also receive Recurring Income Streams Ebook (MSRP $29.95) for free.