Make Money from Home - A critical Review
While searching for ways to make money from home, were you expecting a site with flashy banners and promises to make you a millioniare in just a month? It may come as a surprise to you, but the purpose of this site is to actually help you make money from home.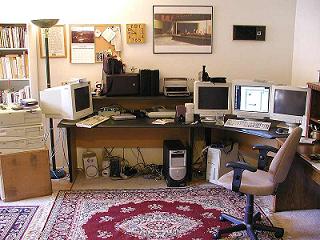 Let us make one thing clear, I am not selling you anything. As I have succeeded after much effort and time, I want you to be benefited from this experience and research. In fact, human civilization developed based on this principle.
By the end of this article you will be able to identify scams and be fully aware of the strategy on how to effectively make money from home.
How can you identify scams?
OK! Let us now take a closer look at the nature of the beast. You need to be extremely careful about choosing the right opportunity. The internet opened the door to make money from home, at the same time it has became much more susceptible to fall in to traps of scams and fraudulent.
Generally the scams on "make money from home" start with flashy colorful headlines such as:
**MAKE EXTRA CASH AT HOME!**
***WIDE SELECTION OF JOBS . . . TOP PAY***
****WORK IN THE COMFORT OF YOUR OWN HOME****
**REAL JOBS WITH REAL COMPANIES**
In the Body, Most of the Scam Includes the Following Points:
-No experience is required
-You can make a fortune working few hours a week
-The ad implies massive wealth but does not give you a clear direction of how
-In the finishing line, they will say that only 10 more opportunities remaining and after you come back the price will go up by 500%.
I could not almost stop laughing when I found even a timer in one of these scams! How badly they want us to make money from home and hurry our decision!

I am not going to say, if you see any or all of these signs to make money from home scheme is a scam. But the probabilities are as highly likely that it is a scam. If you can smell it, stay away. Even if it's a 10 dollar scam, spend the money buying flowers for your mom.
How to Survive from Scams?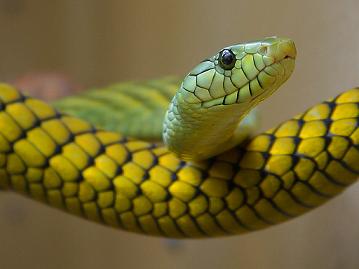 The major challenge in any war is to be able to identify your enemies. As you now know how to identify scams to make money from home, filtering them will be fairly easy. You can filter make money from home scams by the following strategies:
-Initially filter them against the above mentioned criteria. If you hear any of the above signals, stay away from it.
-Ask yourself, why is this guy offering this? Like for reading emails, when he can get it done in a factory in China for 1% of the cost he is offering?
-Once an opportunity passes the initial filters, look for a contact number. Make sure you are neither charged at a high rate for the call, nor you are offered a free number.
-Prepare a list of questions. For example if you were looking for an online job, ask step by step process to get the job done, who will pay you, what is the basis of the payment and when will you get the first paycheck?
-Search google for the opportunity. Most likely you will find some comments from previous users in a forum or blog about the opportunity. If you find some semi positive to a few positive feedbacks, you may go for it.
If you do not start digging, you will not find the gold even if you are sitting on top of it. Action is the key, and you have to take manageable risks. Again let me clarify what I mean by RISK. By being on the top floor of a 100 storey building and jumping from there, is not taking a risk, its suicide. However, if the building is on fire, and the only alternative to save life is to use a rope ladder to get down the building, I would say you are taking a dangerous but acceptable risk.
So take reasonable risk, try to identify and filter scams and then take action.
Success Strategy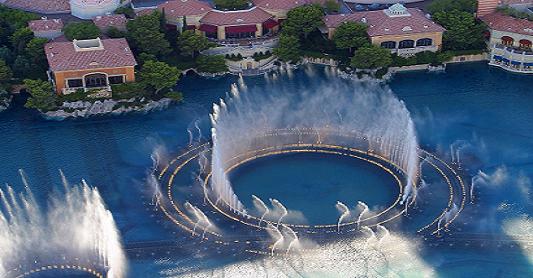 - Firstly do your own due diligence. Invest on yourself to get yourself educated and get your mind ready for this era of internet. Nothing else explains this powerful principle better than the quotation by Henry Ford,
"Chop your own wood, and it will warm you twice."
-Remember the power of flexibility. I am sure you watched Titanic. Do you know what was the ship made of? The brittleness, on the other way, the lack of flexibility caused the massive ship to sink.
-Wish I were an artist to properly show you the power of the MSI principle. MSI stands for multiple streams of income. Diversify your investment in a few sectors so that money could come from a few sources.
-Be persistent. Persistence is the key to any success. When I was a very young kid, my dad used to make me write essays on persistence. I wish I heard him that time.
- Finally, making money from home could create one thing for sure, that is being lonely. But you can beat this by convincing your friends and family to wear the same shoes. Look in your city if you have a club or other individuals trying to achieve the same goals. You will be more efficiently able to filter scams and identify right opportunities.
I want to conclude by one of my most favorite quotation by Jim Rohn, "Your family and your love must be cultivated like a garden. Time, effort, and imagination must be summoned constantly to keep any relationship flourishing and growing." I sincerely wish you massive success in the endeavor to make money from home so that you can nurture family relationships better and enjoy true happiness in life.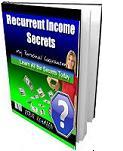 Sign up for our Free Newsletter and Wealth Building Tips. As a Member of our Newsletter, you will also receive Recurring Income Streams Ebook (MSRP $29.95) for free.